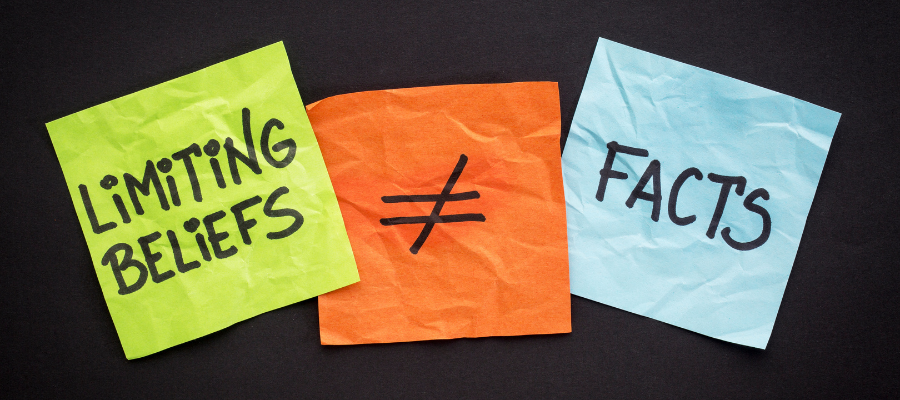 First of all, what are limiting beliefs? Limiting beliefs are things we believe and tend to say to ourselves that are limiting our potential of doing better. They are usually what we think about ourselves. The most common limiting beliefs start with "I am", "I am not", "I don't" and "I can't".
I have no one to speak English with
That's ok! You can learn to speak English no matter where you live in the world as long as you have access to a computer. You can find other English learners, just like you online that want to learn English and would love to practice speaking with you. There are many language apps and websites, such as Hello Talk or iTalki, that will connect you to native speakers who want to learn your native language so that you can practice English in return.
These apps are great for casual talk and to boost your confidence. However, the fastest way to improve is to find a specialized English coach who will help you with the specific language you need. The good news is, even this can be done 100 % online.
I can't remember all of the English grammar rules
No one can remember all the grammar rules. Learning a new language is not about learning rules, it is about learning words and phrases that allow you to communicate with other people. Your grammar does not need to be perfect to be understood and start communicating. Even native English speakers do not know all of the grammar rules and make many grammar mistakes. If you want to speak English fluently, focus on speaking and listening.
If you focus on grammar rules too much, it will make you insecure about speaking because you are thinking about mistakes you might possibly make instead of communicating with a new person. Take me as an example. I don't know most of the Spanish grammar rules and I can still communicate pretty fluently.
I'm afraid to make mistakes
Mistakes are GREAT! The more mistakes you make, the faster and more you will learn. Everyone makes mistakes all the time, including me. You should try not to get hung up on feeling bad about it. I mispronounce Spanish words all the time, I mix up tenses, and cannot use the subjunctive, but in 99 % of cases, my counterparts understand me.
The thing is, if you don't speak because you are afraid to make mistakes, others might misinterpret your attitude and think you don't want to talk to them. On the other hand, if you speak confidently, you will give off positive vibes and come across as more accessible, and honestly, nobody cares how many mistakes you make.
By trying your best and focusing on learning more, you will learn English. If you focus on the negative, like telling yourself that you don't know how to say something or that people will laugh at you if you pronounce something wrong, you are hindering or stopping your learning.
Are you ready to challenge these beliefs? Start today. I'm rooting for you.